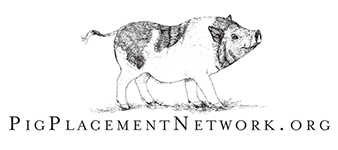 Albert & Samson in Jamison, PA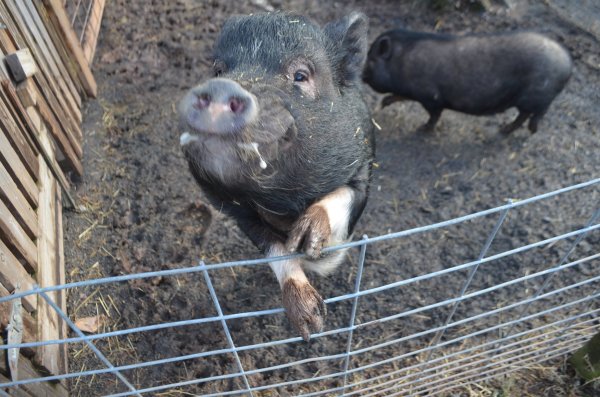 Additional Photos

4
Albert & Samson
Samson (black -born 03.01.2012) came to Ross Mill Farm in the summer of 2015. Albert (black w/white socks - born 06.24.2012) arrived a year later and the two were paired up. They are kind of an odd couple but it works for them! Albert is a friendly boy, outgoing, and loves getting all the attention. Which is fine with Samson--he tends to be wary of new situations and prefers to hang back. He takes a time to warm up in new situations but with patience and love he comes around. We would like to see these boys be placed together in an outside environment. Both Albert and Samson are medium sized pigs.
For further information you may contact Patti or Susan. If you are interested in helping Samson & Albert please visit our website and complete the application. https://www.pigplacementnetwork.org/online-adoption-application/
Qualified homes must 1) be in a zone friendly community 2)locate a vet that will care for pet pigs 3) own their home.