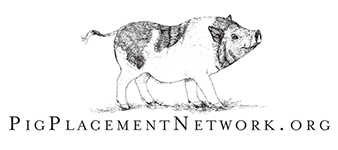 Corporate Partnership Program
In January 2023, Pig Placement Network launched a Corporate Partnership Program to highlight and promote businesses that support our mission. Please join me in thanking and supporting those businesses listed on our homepage that have supported us!
Want to become corporate sponsor?
Here is the corporate sponsorship package:
If you are interested in becoming a corporate sponsor, please contact Michelle Rich-Bonn.