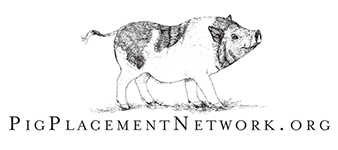 George - pig for adoption in Jamison, PA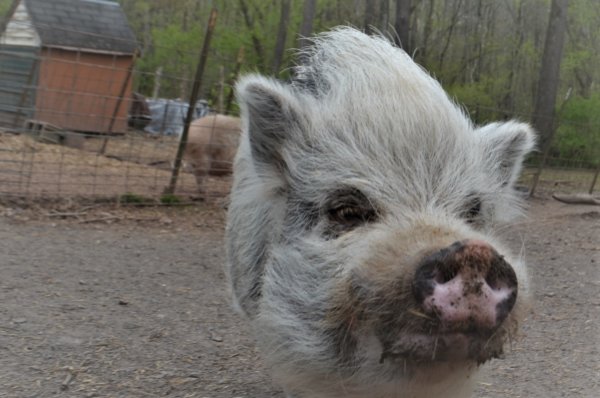 Additional Photos

1
George
Posted: 11/21/16 George was brought to Ross Mill Farm as part of a large rescue of 16 pigs including his sow Priscilla and two of her litters. He has been neutered since arrival and dewormed. He is very timid as he did not have much human contact in his previous home but he is very curious and will likely come around quickly.
If you are interested in adopting, please visit our website and complete the application: https://www.pigplacementnetwork.org/adopt/adoption-application-page/
Qualified homes must 1) be in a zone friendly community, 2) locate a vet that will care for pet pigs, 3) own their home.