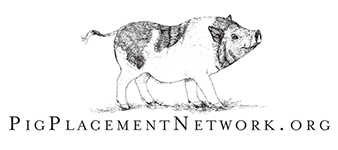 Lulu (& Francis) in Jamison, PA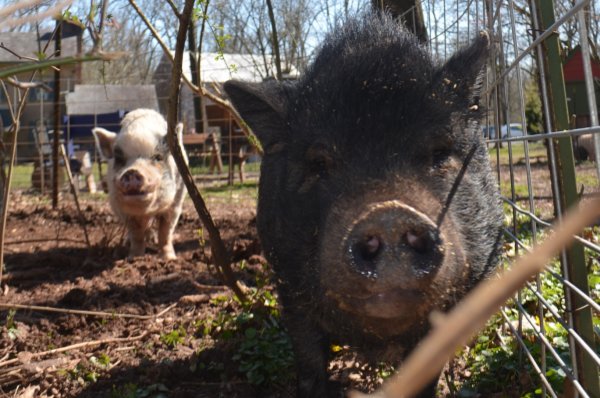 Additional Photos

4
Lulu (& Francis)
Lulu (black pig) arrived at Ross Mill Farm in February 2015 with the intention of taking her home. As unfortunately a great deal of stories go she is now looking for a home and not being taken back. Since arriving at the farm Lulu was put on a diet and now looks like a healthy piggy. She is in very good shape along with her once overweight roommate Francis. Lulu and Francis are a bonded pair now and must be placed together. They are both very friendly although Francis likes that you announce yourself prior to touching him during sleep. He can also be testy if you enter his pen too swiftly. Both of these piggies are looking for their forever home together. Both pigs are considered medium sized. Lulu was born in June 2012.
If you are interested in Lulu and Francis please visit our website and complete the application. www.pigplacementnetwork.org
If you would like further information you may contact Patti or Susan. Qualified homes must 1) be in a zone friendly community 2)locate a vet that will care for pet pigs 3) own their home.