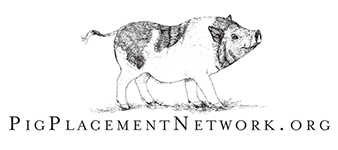 Mario - pig for adoption in Jamison, PA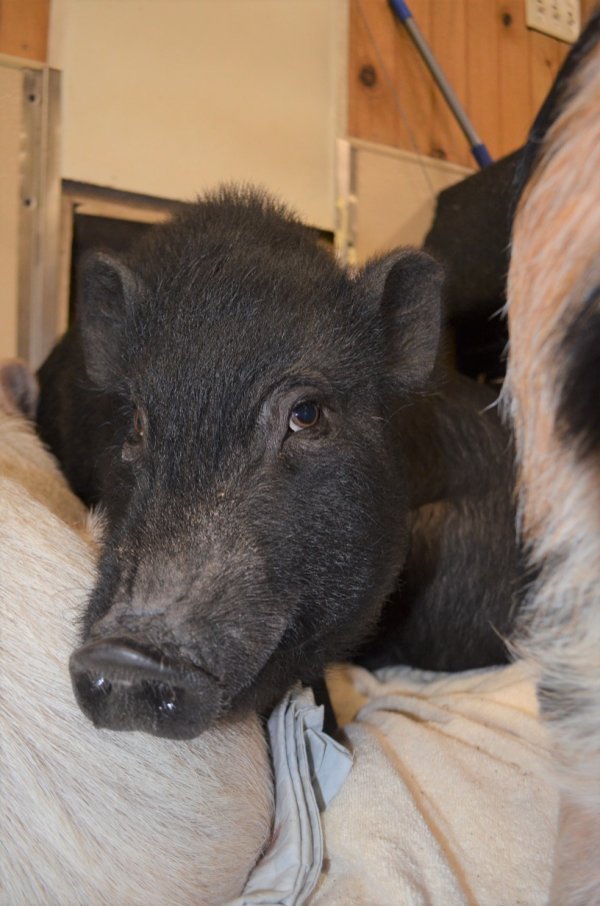 Additional Photos

4
Mario
12/05/2019 - Update - Mario is still at Ross Mill Farm and we believe he was born around June 2018. 09/26/2018-Mario is a 3 month old neutered male. Mario is 1 of a group of 7 piglets that were surrendered to Ross Mill Farm on 09/10/2018. These piglets are being well cared for by the staff at Ross Mill Farm. They have been altered, microchiped, and are up to date on vet care. This group is friendly and social. They are now ready to bring joy and companionship to families who are truly ready to receive them. Piglets require a large time commitment. They do not like to be left along for very long and they require lots of attention and interaction. If you have learned that a pig is truly right for you anyone of these pigs could bring possibly over 20 years of companionship to your life.
If you are interested in adopting Mario, please visit our website and complete the application: https://www.pigplacementnetwork.org/adopt/adoption-application-page/
If you would like further information you may contact Patti or Susan. Qualified homes must 1) be in a zone friendly community 2) locate a vet that will care for pet pigs 3) own their home.