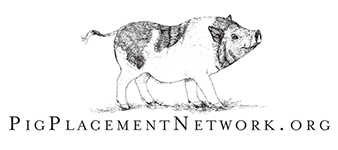 Max (& Scarlet) in Jamison, PA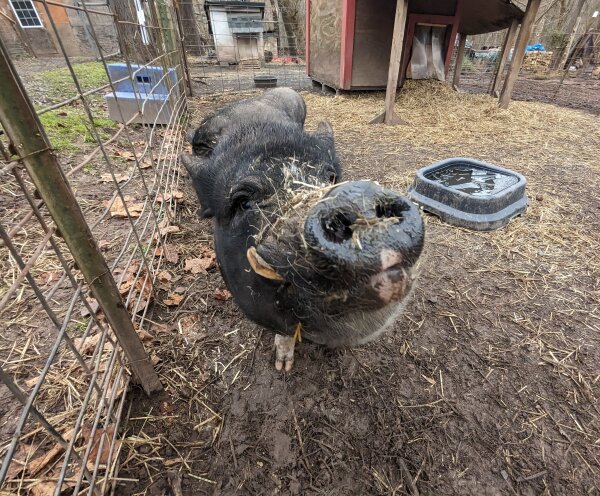 Additional Photos

1
Max (& Scarlet)
Max is still living at Ross Mill in an outside pen with Scarlet. It would be wonderful if these two could live the rest of their lives as pets to a qualified family with time for them and a yard or pasture for them to enjoy their senior years. Max was purchased from a pet store and Max's family had him neutered shots and wormed. He comes when he is called and loves his belly rubs very socialized and pigheaded. Caution is taken when trying to mess around with his food. Max is a very beautiful piggy. The family no longer had enough space for him and he needs his yard time so they decided to surrender Max to a more qualified home. Max is a medium sized pig.
If you are interested in Max and Scarlet please visit our website and complete the application. https://www.pigplacementnetwork.org/online-adoption-application/
If you would like further information you may contact Patti or Susan. Qualified homes must 1) be in a zone friendly community 2)locate a vet that will care for pet pigs 3) own their home.