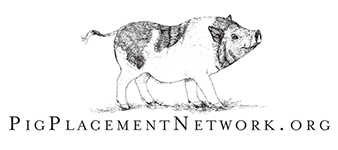 Raines (& Linc) in Jamison, PA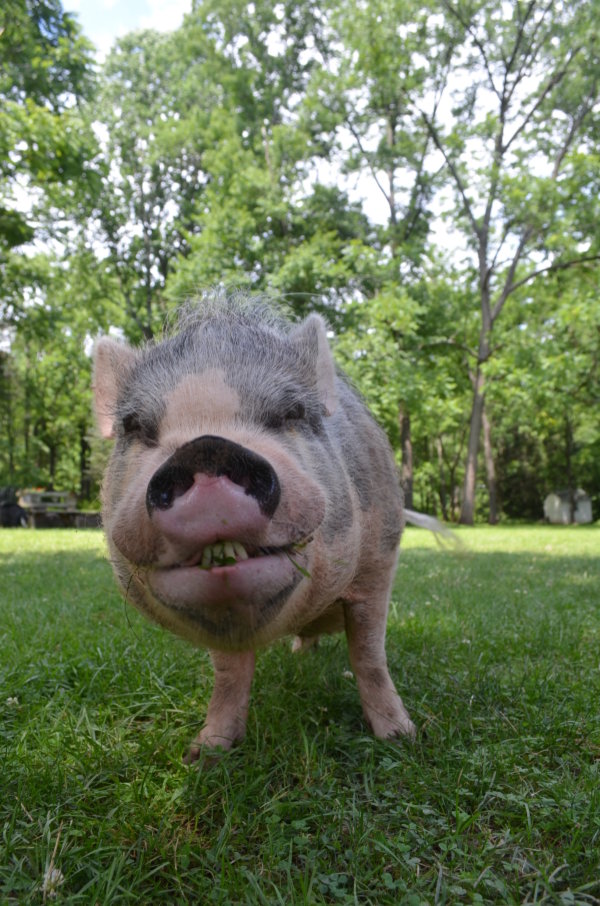 Additional Photos

5
Raines (& Linc)
Raines and Linc have been adopted out twice so far but with the economy they keep coming back. Their next home needs to be forever as they keep getting moved around. They are both very social and have shared pasture with chickens ducks goats and sheep. Both are very good with children and dogs as well. Raines is our famous kiss-a-pig. He loves giving kisses. Linc and Raines have been fed Champion food most of their lives and were trained on an electric fence at their previous home. These boys are sweethearts and love attention. They would make a great addition to any family Since they have been together for so long they must go together. They are both medium sized pigs.
If you are interested in Raines and Linc please visit our website and complete the application. www.pigplacementnetwork.org If you would like further information you may contact Patti or Susan.
Qualified homes must 1) be in a zone friendly community 2)locate a vet that will care for pet pigs 3) own their home.