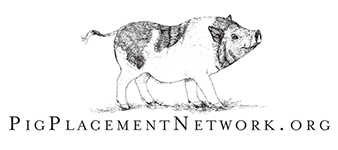 Vincent (& Lucia) in Jamison, PA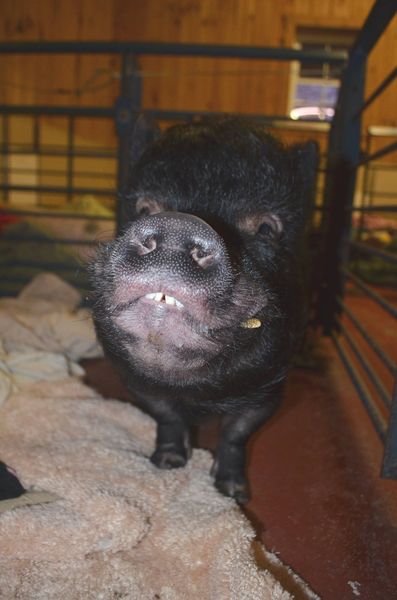 Additional Photos

1
Vincent (& Lucia)
Lucia (black and white) and Vincent (black) arrived at Ross Mill Farm March 2017 and are looking for a new home. They were surrendered due to an illness in the family. Lucia was born 8/27/14 and Vincent 12/23/12. Lucia has been seen by a vet regularly over the last couple years but Vincent was a recent rescue for the family and has not yet been seen. They both will be current on their medical care prior to adoption. Vincent and Lucia are very vocal which could be due to their recent arrival to the farm. Lucia can be very vocal when approaching her as well. She tends to bark at you if you frighten her. They are both very friendly and love belly rubs, but Vincent is a bit more confident with people than Lucia.
If you are interested in Lucia and Vincent please visit our website and complete the application. www.pigplacementnetwork.org
If you would like further information you may contact Patti and Susan. Qualified homes must 1) be in a zone friendly community 2)locate a vet that will care for pet pigs 3) own their home.