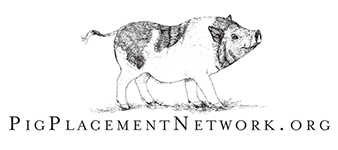 Gus - pig for adoption in Jamison, PA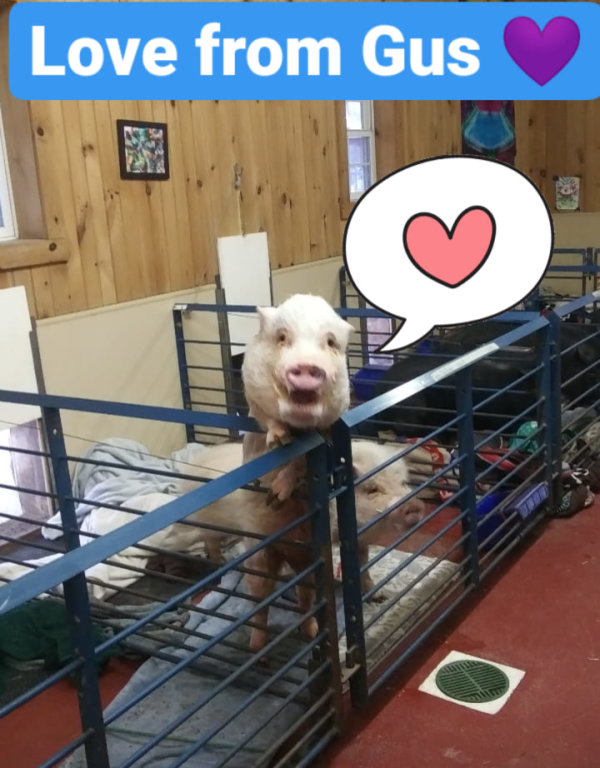 Additional Photos

1
Gus
Posted: 5/26/15 Gus is in need of a new forever home. His owners were recovering from a separation and felt Gus was suffering from it. For awhile he was transported between homes for visitation but then started spending all his time at one residence. Since then he started to become territorial in the home. Gus was also attacked by dogs that used to be in the home. Due to this, it would be best for Gus to go to a home without dogs. He arrived at Ross Mill Farm where we are working on him becoming more comfortable with other people. We are able to get him down for belly rubs! He is up to date on all his vet work and usually requires a hoof trim every 6 months. His diet consists of Champion pig food.
If you are interested in adopting, please visit our website and complete the application: https://www.pigplacementnetwork.org/adopt/adoption-application-page/
Qualified homes must 1) be in a zone friendly community, 2) locate a vet that will care for pet pigs, 3) own their home.
Updated: 4/19/17